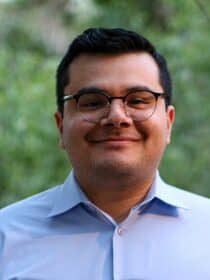 Josue Luque
— Paraplanner
My responsibilities within Next Gen Financial Planning encompass administrative duties, research, and any other tasks that allow our planners to concentrate on helping their clients meet their financial goals.

I am passionate about learning the ins and outs of the financial planning world, and with experience and accreditation, rejoining the Next Gen Financial Planning team as a financial planner.
"Success is the product of daily habits. Not once-in-a-lifetime transformations. But be aware that your outcomes will lag behind your habits."
Outside of work I spend most of my time taking care of my great grandmother, hanging out with my dog, Athena, at the gym, or on my hobbies: reading and playing video games.
Affiliations
Candidate for CFP Certification
Education:
Bachelor of Science Financial Services & Certificate in Personal Financial Planning
‍
Questions Answers
My favorite thing to spend money on:
Food and traveling. The best memories when traveling, personally, are of all the things you try.
My favorite travel destination:
Japan; I've visited Osaka and Kyoto, Tokyo is next and hopefully I'll be able to visit Hokkaido and Hyogo in the future.
Why I love what I do:
I enjoy being able to untie the knot of at least one part of a person's complex life. Whether it's enabling them to achieve their financial goals, worry less about their economic stability, or help them take the first step towards financial independence, being the support system that helps with these concerns is what I love about financial planning.
How I spend my weekends:
I'm a homebody, I enjoy spending time at home with my dog. Most of my weekends are spent enjoying my hobbies, visiting my great grandmother, or on occasion, visiting friends to catch up.
My favorite book:
My favorite author would be Tom Clancy, with Splinter Cell being one of my favorite series. One of my favorite books is No Longer Human by Osamu Dazai.