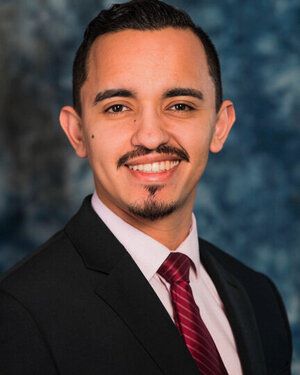 Rafael Melendez
— Financial Planner
I am passionate about education and knowledge. It is my mission as a financial planner to help educate my clients on their financial options and be their trusted resource for all of life's changes as they occur. Through open and collaborative conversations I hope to spark novel thinking and inspire habit change for all of my clients.
"Energy and persistence conquer all things."
When I'm not working, you can find me with family and friends. My wife, Kane, and I have 2 cats and 1 dog so there's always plenty to do after work! We have a San Diego Zoo membership so we're regularly visiting both parks. Babirusas and the platypuses are our favorites! I also enjoy riding my motorcycle up and down the I-5 around golden hour to catch the sun setting by the beach.
Affiliations
CFP®, CSLP®
Areas of Expertise:
Goal Planning, Student Loan Planning, Gen X, Gen Y, Tax Planning, Budgeting, Retirement Planning, Young Professionals, Cash Flow Planning
Education:
Bachelor of Science Financial Services & Certificate in Financial Planning
Certified Student Loan Professional Program from The CSLA Institute
Membership:
Financial Planning Association (FPA), The National Association of Personal Financial Advisors (NAPFA), XY Planning Network (XYPN), CSLP Board of Standards
Leadership:
Programs Committee, FPA – San Diego Chapter
‍
Questions Answers
Who inspires me:
My parents inspire me. They came to the United States at a very young age with little direction or help. Our family has overcome a lot of obstacles and it's that sense of perseverance that motivates me to help others that feel lost.
Most effective savings tip:
Always pay yourself first! Think of savings as a bill and not a discretionary expense. By setting automatic transfers/deposits to your investment or savings accounts, you'll begin making meaningful progress towards your goals.
Why I love what I do:
I love giving back. I've found that my life's mission is to give back through the knowledge I've acquired in life. Helping families achieve their goals brings me the most joy.
My favorite podcast:
The Mindset Mentor & The Last Podcast On The Left