Deciding to hire a financial planner is an important step in achieving your long-term financial goals. With so many planners out there, how do you know which one is right for you? Next Gen will explore the different factors to consider when choosing a financial planner. Our credentials and investment philosophy are why many clients continue to work with us. Next Gen wants you to be equipped with the knowledge you need to find the planner that best fits your needs!


Benefits of a Next Gen Financial Planner
For investors seeking to make the most of their finances, utilizing a Next Gen financial planner can be immensely beneficial. By creating a comprehensive plan tailored to individual investors' needs and risk profiles, such a planner can provide expert-level analysis of investment options, enabling investors to confidently reach their financial goals.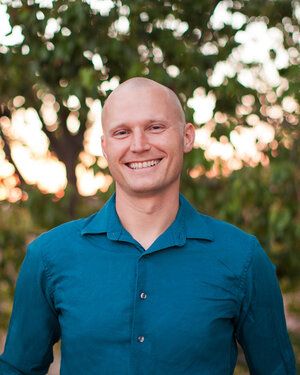 Additionally, we can review your existing portfolio allocations to suggest optimization opportunities as market conditions change. Check out all the reviews satisfied clients have left for us!

You'll have access to planning resources such as tax optimization strategies or life insurance policy reviews at Next Gen. Investors utilizing Next Gen Financial Planners are sure to benefit from their personalized advice that far exceeds what DIY investors may be able to produce on their own.
Your Financial Future Matters to Next Gen
Next Gen financial planners provide comprehensive planning services customized to each individual's financial needs. By helping those starting, taking new life stages, and those in retirement, a Next Gen financial planner is an expert that can help guide people toward their financial goals in an ever-changing landscape.


Notable Qualities of a Financial Advisor
A good financial advisor will listen to your goals to get a sense of the results you want. This is why the right financial advisor on your side is important. You also don't want just anyone when it comes to doing your tax planning!


The financial industry regulatory authority (FINRA) requires financial advisors to have credentials and pass an exam.


A financial plan will keep you in line with your goals. As you research financial advisors make sure you feel comfortable with the person you choose. The financial industry regulatory authority regulates advisors and can help you select a reputable one. Finding an advisor is like finding a good mechanic, it takes time to find the right fit for your needs who you can trust.
At Next Gen we can help you even if you are nearing retirement! Our financial planning services help so many people and you could be next when you dial (619) 259-0584.


A Certified Financial Planner at Next Gen
Our certified Financial Planners can help create and implement a comprehensive investment plan tailored to each investor's needs.


From retirement planning, risk tolerance analysis, or portfolio diversification strategies, the certified financial advisor will ensure that the investor's assets are properly allocated for maximum returns while minimizing risk. Furthermore, the financial advisor will provide ongoing guidance on any adjustments.


Frequently Asked Questions