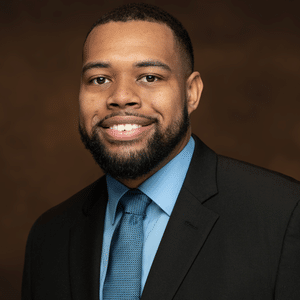 Ray Pryor
Director of Operations
Growing up, there was no resource that taught me more about personal finance than the Cash Flow game. It's one of my favorite pastimes. As I played the game with my dad and younger siblings, Cash Flow taught me the basics of how to manage money through budgeting, saving, and investing as well as the tangible impact of the power that money can provide: agency.
Do you ever feel like life just happens to you? Whether it's emergencies, family responsibilities, debt, career changes, or retirement, sometimes it can feel like life – our finances in particular – are out of our control. Further, it is quite difficult to live a full and fulfilling life carrying around this perspective, which can contribute to stress, anxiety, and even hopelessness in regard to whether or not things can change.
This is why I joined the financial planning profession: to help others free themselves from the financial and emotional burdens that weigh them down and hold them back. By helping people plan around their finances, I hope to help transform my clients' outlooks from feeling like life just happens to them to feeling like their lives reflect their goals, values, and choices. Further, I hope to support them in transitioning that feeling into informed action.
Ray is the Director of Operations for NGFP, ensuring that everything runs smoothly behind the scenes. He attended Duke University where he received a Bachelor's Degree in Public Policy while also taking courses in accounting, business, and entrepreneurship. Prior to joining the Next Gen Financial Planning team, he founded his own tax preparation & bookkeeping business, Pryority Finance.
‍
Schedule some time with Ray: